There are some basic steps we should follow at our individual level that we must follow. Accidents like snake bites, road accidents, small bleeding, knife cuts, etc, and the list goes on. In such emergencies, we are required to provide immediate medical help. First aid is such a help.
What is first aid?
It's the immediate medical help that one should provide in times of emergency.
In acute cases, first aid is enough but in chronic or serious bleeding cases, first aid should be followed by proper medical treatment at a hospital.
What is a first aid kit?
A first aid kit contains scissors, cotton, bandage, sanitizer, disinfectant, roller gauge, etc.
A first aid aims at the 3 P principle
preserve life

Prevention of the situation worsening

Promote recovery
First aids vary in different situations. Every situation may need a different level of care and support. Some may be acute whereas others may be serious or life-threatening. First aid is a small step towards recovery which binds life till proper recovery treatment is given. The person can't become well on first aid alone. He has to be sent to the hospital to seek medical assistance in case of an emergency.
Burns
Firstly remove all the jewelry or any cloth from the burned area.
Put a wet cloth on it to absorb the heat.
Avoid breaking blisters as it prevents infection
Apply the lotion once the area cools down to prevent drying.
Snake bites
Position yourself such that your site of injury is below your heart level
Wash that place with soap and water.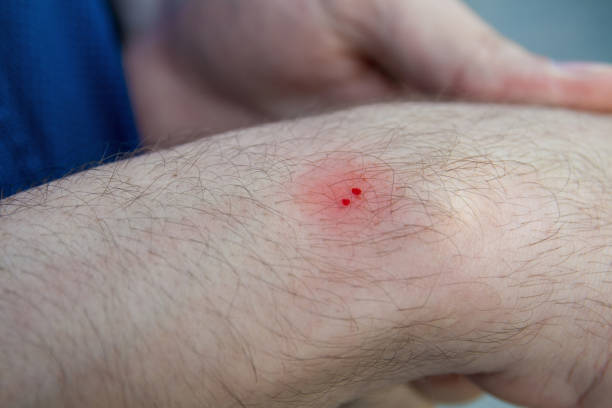 Dress it well with a cloth.
Heavy bleeding
Clean the area well with soap and water
Put a bandage on it.
The size of the bandage may vary according to the area of the cut.
Heart attack
Give CPR( cardiopulmonary resuscitation). Press down the chest at least 2 inches at 100-120 pushes per minute in the center of the chest. This is to revive the heart rate to normal.
This can be done anywhere and anytime. Nowadays, free sessions are given to people as this is a growing concern to our population.
Nosebleed
Let the patient sit down.
Pinch a soft portion of the tip of the nose for 10-15 minutes and let him breathe through the mouth to prevent blood drainage through the back of the throat.
Also Read: Fire, Water, Extinguisher gun