Do you like the great outdoors but hate bugs? Do you prefer to sleep under the stars than in a cramped hotel room? If so, then camping might be the activity for you. Urban camping is a trend that's here to stay, and with more people moving into cities and less available land outside them, it's becoming an increasingly popular way to spend time in nature.
Choose your location carefully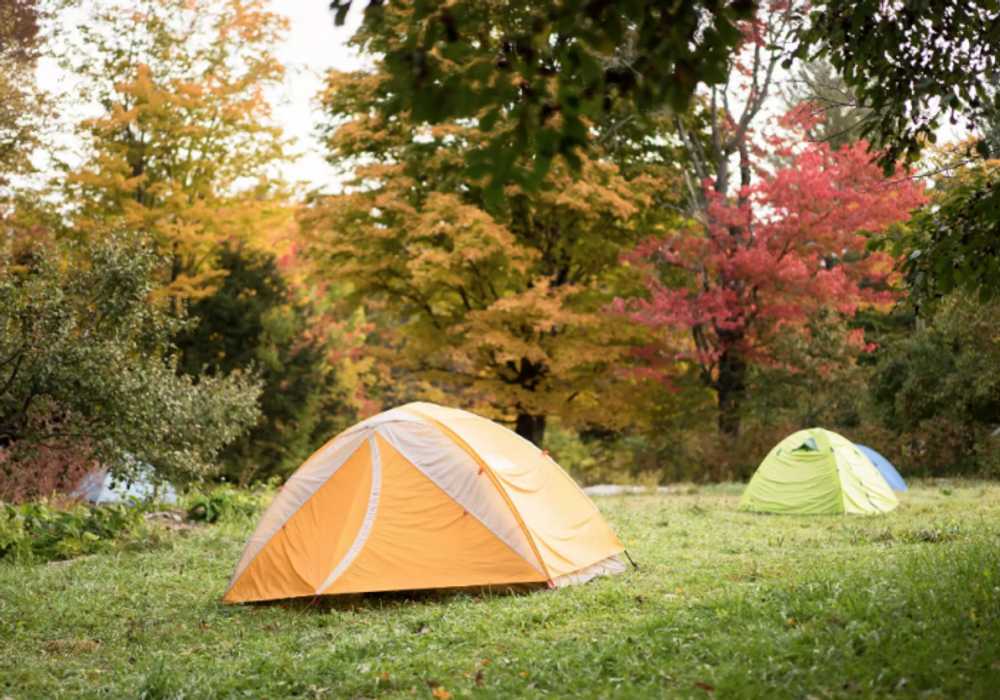 The first thing you need to decide is where you want to set up camp. Ideally, you want to find an area that's close to nature, but also near a city or other nearby town. You might have to travel a little farther to find a good spot, but it's well worth the effort.
When looking for a place to camp, keep your surroundings in mind. Camping in a forest is romantic, but not so great if you live near a busy highway. Similarly, camping on the edge of a city is great for the experience, but can be hazardous for your health and safety.
Make sure that you choose an area that's relatively free of traffic, as well as other potential hazards such as water hazards, power lines, unstable areas, and so on.
Be prepared
One of the best ways to keep yourself safe while camping is to take precautions before you go out. Make sure to bring the right gear, and take extra supplies along if possible. You want to bring things like a tent, sleeping bag, flashlight, water, food, and a first aid kit.
Another thing to keep in mind is to bring extra clothes. It's easy to forget things when you're out camping, but you want to make sure to bring clothing that you can change into if you get hot or dirty. If you don't have any of these items or supplies, you can also purchase them when you get to your destination.
Stay safe and smart
Urban camping can be quite rewarding, but it can also be dangerous. The best way to stay safe and have a safe trip is to make sure that you know what you're getting yourself into. Stop and think about what might happen, and make sure to bring things like a first aid kit, an emergency whistle, and other supplies so that you're prepared for anything that comes your way.
Urban camping is typically an informal activity, but it's important to keep in mind that it can be dangerous. As mentioned above, cities are often rife with hazards, so be sure to be safe while you're out there.
Another thing that's important to remember is that urban camping is really more of an outdoor activity than it is actual camping. There are no rules about how you're supposed to camp, so keep that in mind and make sure that you're being respectful of your surroundings.
Build a campfire
One of the best parts of camping is sitting around a campfire. You can eat your food by roasting it over the fire, you can tell stories while you're camping, and even you can practice your guitar playing if you want to. So next time you're out camping, make sure to bring a few logs along and set up a campfire for yourself. You don't have to do it in the most advanced of ways either.
You can find some scraps of wood and set it up in a bowl using rocks to help keep the flame clear, or you can pick up some charcoal briquets and add it to the fire to give it a little extra flair. Whatever you decide to do, make sure to keep things safe by keeping the campfire contained and making sure that nobody is getting too close.
Eat and drink smartly
When you're out camping, one of the best ways to stay safe and healthy is to make sure that you're eating and drinking enough. It's easy to get carried away when you're enjoying the outdoors, but you don't want to end up getting sick from it.
All you have to do is remember to keep yourself hydrated and fed. This is especially important when you're camping in an urban setting.
Many cities have air quality issues that can affect the air that you breathe, which can make you more prone to getting sick or fatigued from lack of water. So next time you're out camping, make sure that you're keeping yourself hydrated.
Conclusion
Camping is a fantastic experience, but it can also be dangerous if you don't do it right. With some careful planning, a little preparation, and a bit of common sense, you can have a safe and rewarding urban camping experience.
Understanding the risks and staying safe will make your outdoor experience much better than if you just went out unprepared. And more importantly, it will make you safer should you ever need to use it in an emergency situation. So next time you're stuck in town, think about what it would be like to go camping and make sure to do it safely.