In today's world, violent attacks and acts of rage are becoming all too common. Whether it's a shooting at a school, a workplace massacre, or a lone attacker targeting a specific individual, the threat of violence is always present. It's important to be prepared and know how to respond if you find yourself in this dangerous situation.
The thought of being involved in a violent attack is frightening, but the reality is that it can happen to anyone, anywhere, at any time. The key to survival is preparation and quick thinking.
Understand the Threat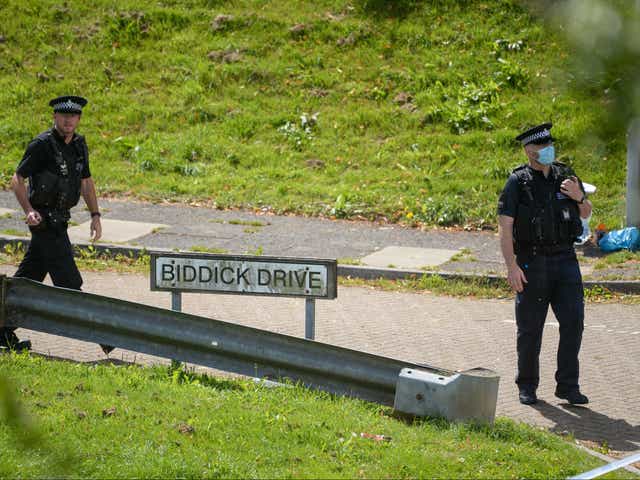 The first step in preparing for a violent attack is to understand the threat. This includes recognizing the signs of an impending attack and knowing what to do if you find yourself in the middle of one.
Look for warning signs: Pay attention to your surroundings and be alert for any unusual behavior. For example, someone who is pacing, sweating profusely, or acting erratically could be a sign of an imminent attack.
Know the types of attacks: There are different types of violent attacks, including mass shootings, knife attacks, and bombings. Understanding the different types of attacks will help you prepare and know what to do if you find yourself in one.
Create a Safety Plan to Survive
Having a safety plan in place can greatly increase your chances of surviving a violent attack. This should include the following steps:
Identify potential escape routes: Take a look around your work, school, or home and identify at least two exits that you can use to escape in case of an emergency.
Practice your plan: Once you have identified your escape routes, practice using them. This will help you feel more confident and prepared if you need to use them in a real-life situation.
Know who to contact: Make sure you have a list of emergency contacts, including the police, fire department, and a local hospital.
Have a safety kit: Keep a safety kit in a place where you can access it quickly. This should include items such as a flashlight, first aid kit, water, and a cell phone.
Be Alert and Stay Calm
If you find yourself in the middle of a violent attack, it's important to stay alert and remain calm. The following tips can help you do this:
Stay low: If you hear gunshots, duck and cover. This will help protect you from any flying debris or bullets.
Move away from danger: If you can, move away from the attacker and any danger.
Keep quiet: Try to remain as quiet as possible and avoid attracting the attacker's attention.
Use your instincts: Trust your instincts and do what feels right at the moment. If you need to hide or run, do so.
Stay in Communication
It's important to stay in communication with others during a violent attack. This includes:
Call for help: If you have a cell phone, call 911 or any emergency number for help.
Text for help: If you can't make a call, send a text message to let others know what is happening.
Keep in touch with loved ones: If you have family or friends nearby, keep them updated on your situation.
Be Prepared to Help Others In a Survive Murderous Act of Rage
It's not just about protecting yourself, but also about helping others. Here are some ways you can be prepared to help others:
Learn first aid: Basic first aid skills, such as how to stop bleeding or perform CPR, can be crucial in a life-or-death situation.
Look out for others: If you are with a group, make sure everyone is accounted for and help those who may need assistance.
Know how to provide emotional support: If someone is injured or traumatized, it's important to offer emotional support and comfort.
After the Attack
The aftermath of a violent attack can be traumatic, but it's important to take care of yourself and seek help if needed. The following steps can help:
Get medical attention: If you or anyone around you is injured, seek medical attention as soon as possible.
Contact loved ones: Let your loved ones know that you are safe and provide them with any information they need.
Seek emotional support: The aftermath of a violent attack can be traumatic, and it's important to seek emotional support if needed. This can include talking to a trusted friend or family member or seeking help from a mental health professional.
Conclusion
The threat of a violent attack is real, but it's important to remember that there are steps you can take to increase your chances of survival. By understanding the threat, creating a safety plan, staying alert and calm, staying in communication, and being prepared to help others, you can greatly increase your chances of staying safe in the face of a violent attack.
Remember to always trust your instincts, and don't be afraid to take action to protect yourself and those around you.